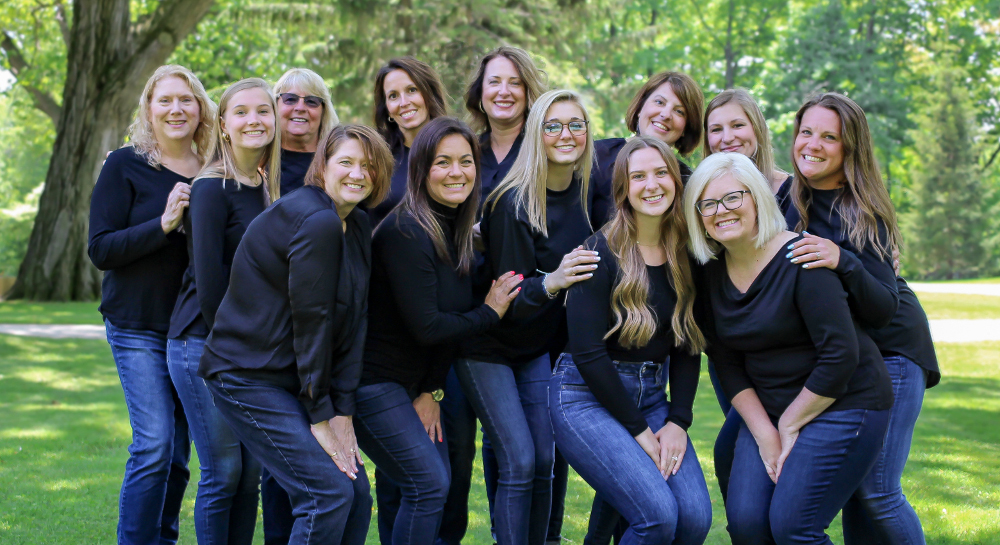 The Team
Everyone at Meinhardt Orthodontics works together toward the shared goal of delivering a beautiful smile to each patient! Everyone has a specific role, and achieves it with enthusiasm and skill, and in doing so we come together to keep the practice running smoothly.
Ours is a fun, upbeat office that provides a patient-first treatment approach. We are welcoming and friendly, yet also professional. Through customized treatment, we're able to address the individual needs and desires of each patient. Since we utilize the latest innovations in orthodontic technology, we are able to minimize treatment time, maximize comfort, and create the most incredible, confident smiles!
---
Lora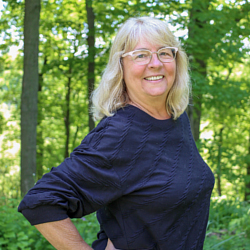 Office Manager
I love to see the happiness and smiles from our patients and parents. The before and after of orthodontics is truly amazing!
My overall job is keeping everyone happy: our patients, parents, team, and doctor! My other top priority is maintaining a smooth-running, successful office; after 18 years here, I'm still learning. I make sure we're well-staffed with an awesome team and handle payroll, accounts payable and receivable, and a host of administrative and technical duties, too.
When I'm not at the office, I enjoy spending my weekend hours with my two daughters and nine grandkids. Canoeing, swimming, and being adventurous is always fun. I also enjoy supporting their recreational sports, clubs, and other activities.
---
Laurie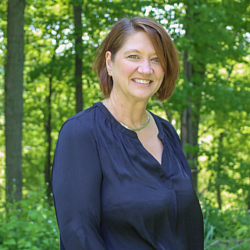 Insurance Coordinator
I enjoy seeing our patients and parents happy with the new smiles we create!
I help the office manager and receptionist, file insurance claims, and gather information from new patients. I enjoy working with our IT team to keep our computer system in great shape, and love setting up patient contests, posting on Facebook, and working on our website.
When I'm not in the office, my favorite times are spent with family. I married my high-school sweetheart. We have three adult children, three grandsons, and two puppies. I love being with our growing family and taking care of our home.
---
Melanie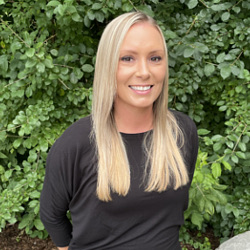 Financial Coordinator
I like getting to know our patients and helping them feel confident with their smile!
I have been in the dental field for 16 years. As the Financial Coordinator at Meinhardt Orthodontics, I arrange financial options to help patients achieve their goals.
Outside of the office, I love spending time with friends and family, hiking with my two dogs Chloe and Bailey, and traveling as much as I can.
---
Sam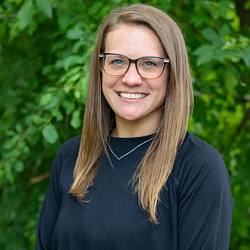 Treatment Coordinator
My favorite thing about working at Meinhardt Ortho is working with patients of all ages. I enjoy working with kids, helping them feel comfortable in our office and seeing their excitement about getting braces. It's rewarding to work with adults who want to regain their confidence with a beautiful new smile!
As a Treatment Coordinator, I am the first face you will see as a new patient. I take full records during the New Patient Exams which includes digital intraoral scans, x-rays, and photos.
When I am not in the office I enjoy spending time with my family, cheering my girls on at dance competitions, watching dirt track races in Plymouth, crafting, and everything Halloween!
---
Katarina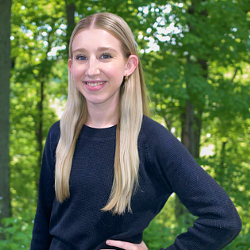 Observation/Treatment Coordinator
The best part about working at Meinhardt Ortho is being able to meet new families and help them make their orthodontic experience an exciting and fun one! As a treatment/observation coordinator, I get the pleasure of working with younger children who are not quite ready for treatment, but will be in the near future! Outside of work, I love to spend time at home with my two cats, Charlie and Lucy, and my husband, Brady. I also enjoy thrift shopping, reading, spending time with my friends and family, and baking.
---
Amanda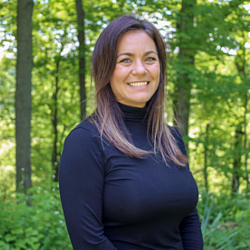 Treatment Coordinator and Assistant
I have been a dental assistant for 15 years. I am caring, calm, and love to have fun with my patients. My favorite part of assisting is seeing the complicated cases from start to finish with successful results! Outside of work, I enjoy spending time with my kids up north, gardening, fishing and playing with my dog Prim.
---
Debbie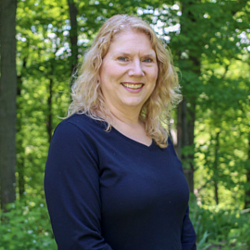 Receptionist and Appointment Scheduler
I enjoy welcoming our patients, making sure everyone feels at home, and watching our patients — and their smiles — transform during treatment!
Working at the front desk, I greet and sign in patients, schedule their future appointments, and process payments. I also take and prepare everything for our new patient exams.
Most of my free time is spent with my husband, children, family dog, and our friends. I like to watch sports, bake, walk our dog, and host bonfires in our backyard.
---
Heidi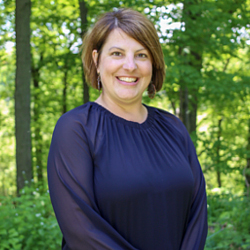 Receptionist and Appointment Scheduler
I enjoy welcoming patients and their families to our office! I love building connections with people and getting to know everyone.
As one of the receptionists at the front desk, I help to schedule appointments, process payments, and help with our new patient exams. I love seeing the beautiful smiles before, during, and after treatment.
In my free time I enjoy spending time at the lake with my husband Todd, and two daughters, Sydney and Kyleigh. I love kayaking, playing bean bags, and cheering my girls on in competitive dance!
---
Eliza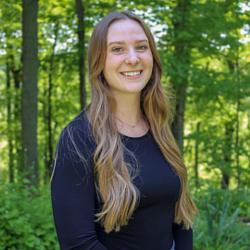 Orthodontic Assistant
I like being able to chat with and develop connections with our patients. It's fun to see how they transform as their smile changes!
I work chairside, to assist the doctor with patient care, and upload records photos, too. I'm also the OSHA coordinator for Meinhardt Orthodontics.
When away from the office, I love spending time with family, friends, and my dog, Roxi. I enjoy watching movies and TV shows, working out, and coaching gymnastics in my spare time.
---
Jen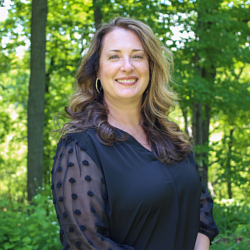 Orthodontic Assistant
I like making our patients laugh and smile during their appointments and forming friendships with each of them!
Working in the clinic, I offer chairside assistance during procedures, including debonding, and provide a range of patient care. I also track and order our supplies.
My husband Todd and I were married in 2010. I have two children: son Crosby and daughter Hazel. In the winter months I enjoy bowling, which I've done since childhood. I have five "300" games to date. Not bad! During the summer I love floating in the pool.
---
Sarah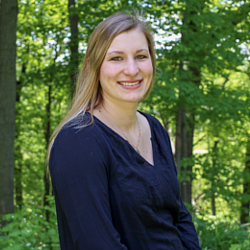 Orthodontic Assistant
I am happy to be part of helping people to love and be confident in their smile!
I provide patient care and chairside assistance with various appointments, ranging from adjustments and bondings to scans and impressions.
In addition to working at Meinhardt Orthodontics, I have also been a CNA at Rocky Knoll Health Care Center for a number of years. I enjoy time outside, going up north, and being with friends and family.
---
Shawna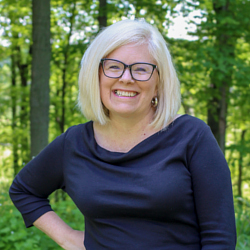 Orthodontic Assistant and Lab Tech
I like getting to know our patients and parents and enjoy seeing each patient's transformation from start to finish!
My duties, as an orthodontic assistant, including chairside assistance, patient care, and lab work. I also cover scheduling and social media/contests.
When I'm not working, I enjoy time with my husband Dan, our three boys, and our family dog. I love camping, attending our boys' sports activities, baking, and many church activities.
---
Tammy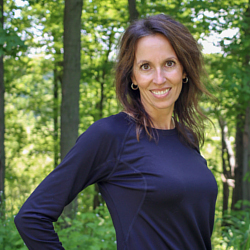 Orthodontic Assistant
I like interacting with our wonderful patients and seeing smiles on everyone's faces!
As an orthodontic assistant, I work in the clinic. Among my duties are assisting the doctor with a range of procedures and offering patient care and education.
Much of my free time is spent with my two kids, who I love being around. I also play softball and volleyball, work out, and love staying active.
---
Jessi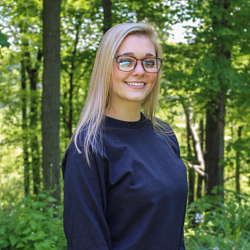 Orthodontic Assistant and Lab Tech
Working in the dental field has been my dream since I was a child. I have noticed how much I enjoy working with patients, establishing connections with them, and seeing their treatment progress!
My duties include making retainers by utilizing a 3D Printer in the Lab. I also print 3D models for another dentist in the area, and I look forward to building relationships and printing for other practices in the future. I am learning more about dental assisting every day. I truly enjoy my positions here at Meinhardt Orthodontics and the opportunities that have been given me thus far.
Outside of work, I enjoy spending time with friends and family. I love doing fun activities, whether it is playing board games or doing outside projects. Traveling is one of my passions and being outdoors in the warm weather.
---
Sydney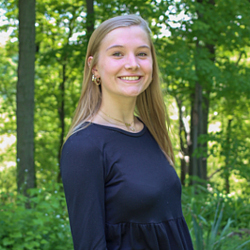 Orthodontic Assistant
I graduated from the dental assisting program at Lakeshore Technical College in 2021. I absolutely love orthodontics and how much confidence a new smile gives each patient! Outside of work, I love to hunt and spend time with my family and my dogs Koepka and Nola.
---
Gracie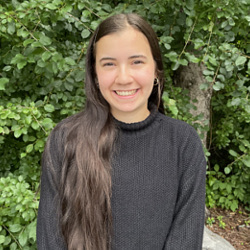 Sterilization Tech
I love being a part of this very encouraging and welcoming team. They make being at a work a blast!
My job includes keeping all the instruments sterilized and ready to go for the assistants to use and helping them stay on time when it gets busy. You'll also find me bagging lots of cookies and making sure the office is clean throughout the day. My most important duty is to keep everyone smiling and laughing!
Outside of work I enjoy running/working out, spending time with my family and friends, and eating as much ice cream as possible.
---
Cherith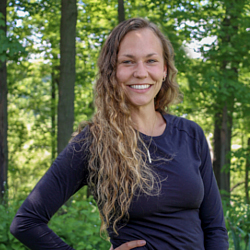 Social Media
My favorite part about working in the dental field is giving back the confidence to those who may not have it, and being able to see their transformation from start to finish! As a dental hygienist, I also love patient education, and making sure our patients maintain good oral hygiene.
Working as a TC, I work with all the new patients during their exams, taking intraoral scans, X-rays, and photos. I work side to side with Dr. Meinhardt to make first appointments at the office a great experience!
Outside of the office, I love spending time with my husband, Ben, spending time outside, and playing pretty much any sport! Beach volleyball, soccer, golf and tennis being some of our favorites!